If you are using CRISPR editing techniques then there are two useful functions in MacVector for you:
MacVector will scan Nucleic Acid sequences for Protospacer Adjacent Motifs (PAM) associated with the CRISPR Cas9 and related enzymes cleavage and modification functions.

MacVector's Analyze | Align To Reference… tool is ideal for screening reads for the short insertions, deletions or substitutions resulting from CRISPR experiments. See our blog for more information.
Finding CRISPR Cas9 PAM sites.
Open your sequence.
Choose** Analyze | CRISPR PAM sites…**
click on the OK.
You can also use Scan DNA FOR.. tool to automatically show sites on all sequences.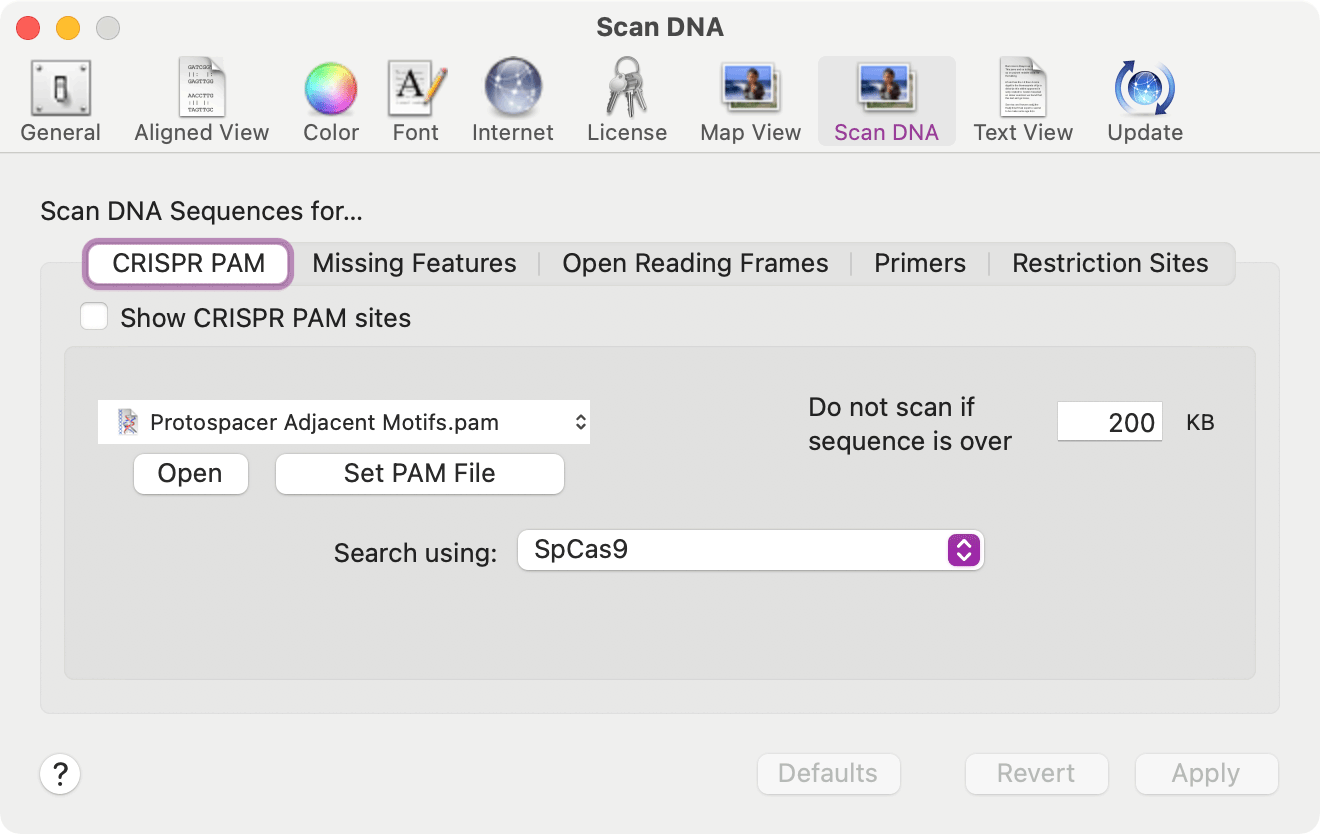 Choose MACVECTOR | PREFERENCES | SCAN DNA
Choose the CRISPR PAM tab
Toggle Show CRISPR PAM sites on
Screening sequences for CRISPR introduced INDELS
Open your reference sequence.
Choose** Analyze | Align To Reference…**
click on the Add Seqs toolbar button to add reads from different clones/experiments.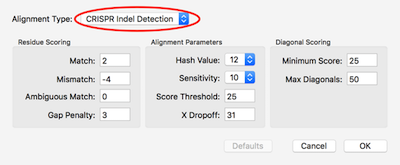 click on Align
Choose CRISPR INDEL DETECTION
Click OK to align the reads against the reference.
When the job has finished click VIEW to see the results.